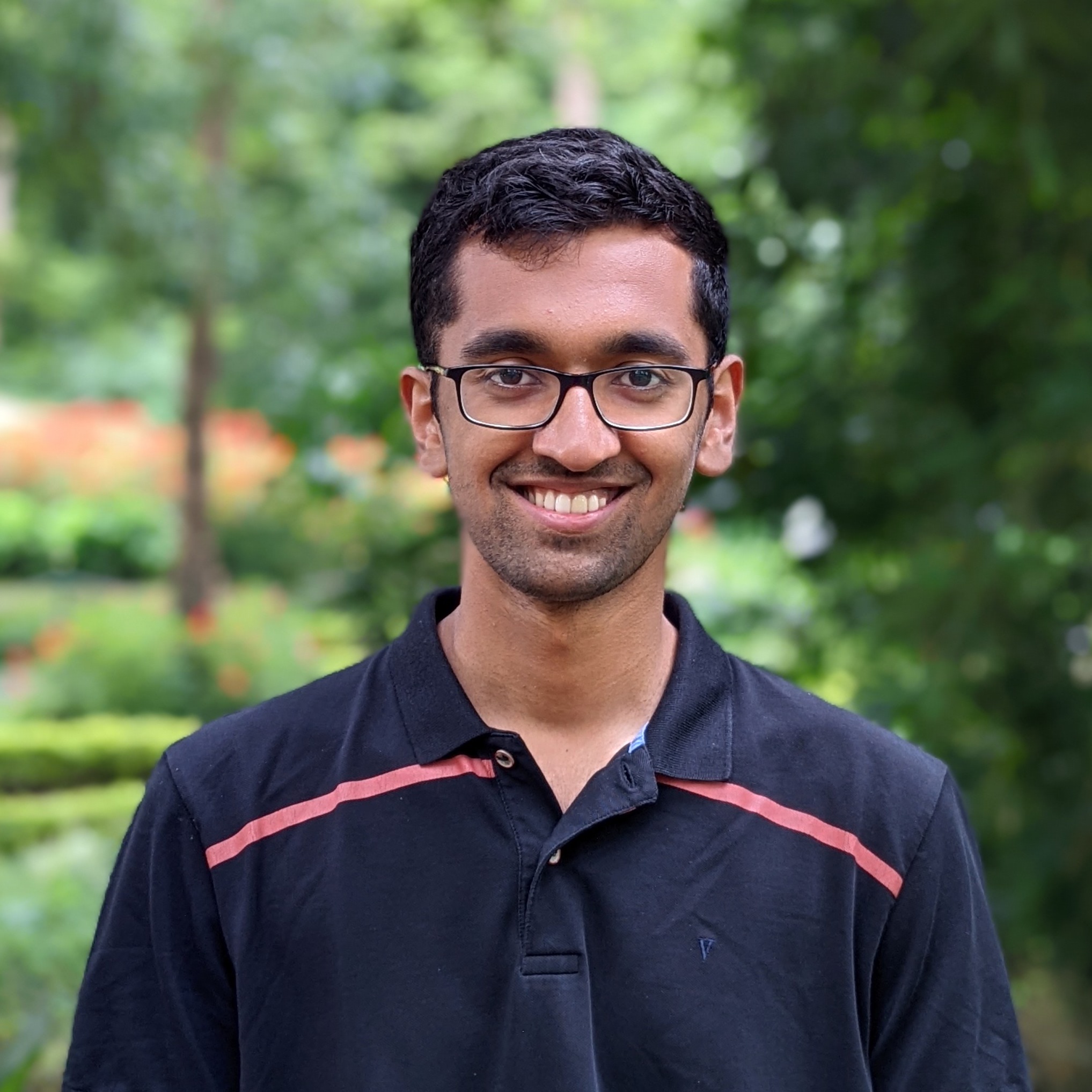 Ajay Subramanian
PhD student in Cognition & Perception
Department of Psychology
New York University

Work address: 6 Washington Place, New York, NY 10003
Email: ajay.subramanian@nyu.edu
Twitter: twitter.com/ajaysub110
Google Scholar: Ajay Subramanian
GitHub: github.com/ajaysub110
LinkedIn: linkedin.com/ajaysub110
Curriculum Vitae

I am interested in studying how humans recognize objects in complex visual scenes, by blending psychophysical experiments with machine learning modeling. How do people identify, organize and use visual features to recognize objects? Classical psychophysical experiments have yielded insights into some of these questions, but often highly simplify the task or fall short in their explanations. My research focuses on using machine learning models, particularly deep neural networks, to a) bridge the gap between human psychophysics and model analysis, and b) extend simplistic results to more complex, real-world problems.

I am a PhD student in Cognition & Perception at New York University, advised by Dr. Denis Pelli. Previously, I completed my undergraduate degree in Electronics and Communication Engineering at BITS Pilani, India. My past work has broadly focused on machine learning, featuring frequent cameos by cognitive science and neuroscience.

Preprints

Subramanian, A., Price, S., Sizikova, E., Kumbhar, O., Majaj, N. J., Pelli, D. G. (2022). SATBench: Benchmarking the speed-accuracy tradeoff in object recognition by humans and dynamic neural networks. arXiv.
Publications
Turner, J. P., Knight, J. C., Subramanian, A., & Nowotny, T. (2022). mlGeNN: accelerating SNN inference using GPU-enabled neural networks. Neuromorphic Computing and Engineering, 2(2), 024002.
Subramanian, A., Chitlangia, S., & Baths, V. (2022). Reinforcement learning and its connections with neuroscience and psychology. Neural Networks, 145, 271-287.